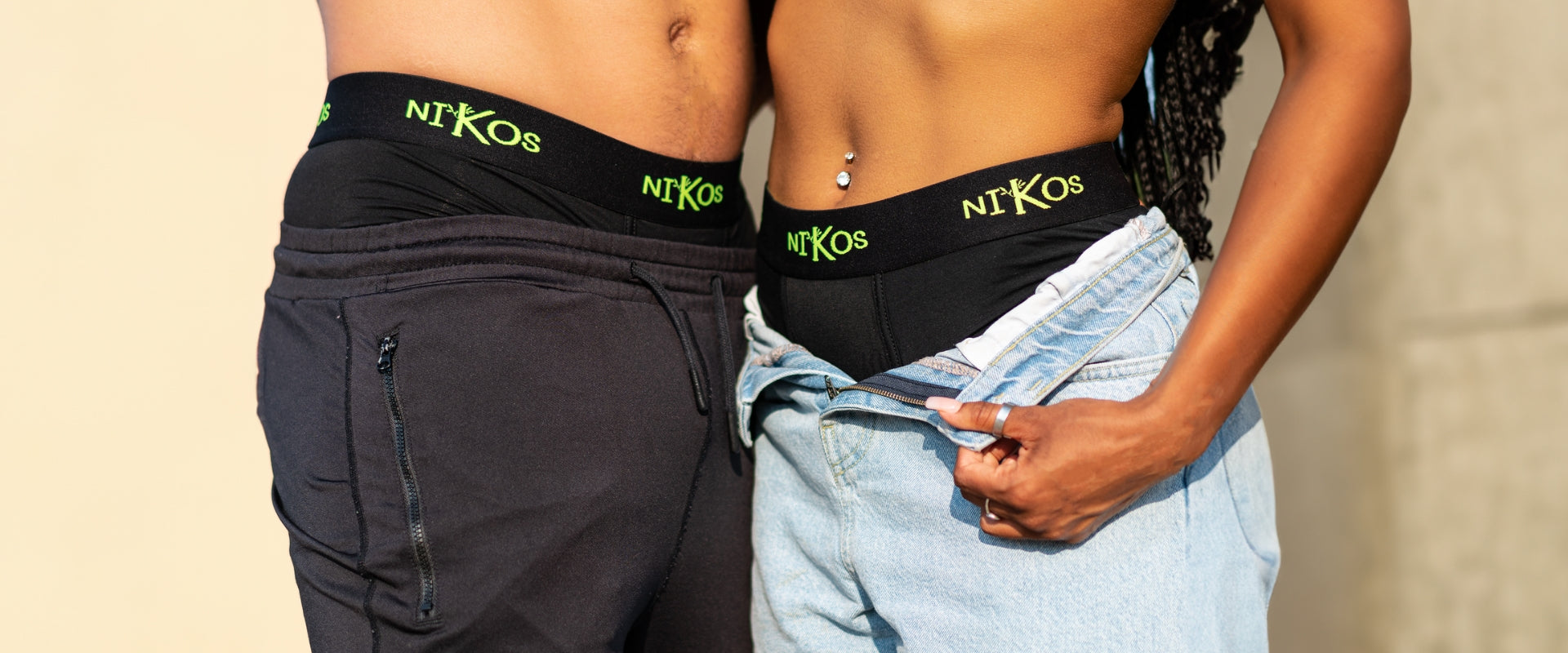 Naturally Comfortable
Experience the Best
in Bamboo Boxers
Crafted with care, our bamboo boxers offer unbeatable comfort and unmatched sustainability. Lightweight, breathable, and designed to last - feel the difference with every wear.
Shop now
Sustainable Choice
Bamboo Boxers
for the Eco-Conscious Man
Nikos is committed to reducing our environmental impact. Our bamboo boxers are made from a renewable source, and their production consumes less water than traditional cotton underwear. Look good, feel good, and do good with Nikos.
Learn More
Perfect Fit
Designed for
You
Say goodbye to uncomfortable, poorly-fitting underwear. Nikos bamboo boxers are available in a range of sizes, ensuring the perfect fit for every body type. Experience unparalleled comfort and style today.
Find Your Size
Redefining Comfort with Sustainability with Nikos
Welcome to Nikos, home of eco-friendly, superior bamboo boxers. Combining style and comfort, our boxers are meticulously crafted from sustainably derived bamboo, which offers superior breathability and fit compared to cotton. Today, experience the Nikos difference and make a decision that will benefit you and the environment.